TUNE IN TOMORROW: GRANGER SMITH AND WIFE AMBER APPEAR ON NBC'S TODAY TO CATCH UP WITH HODA & JENNA
Tune in During 10am Local Hour to Hear Granger Talk About New Album Country Things
Granger Also to Appear on LA's Popular KTLA Morning News at 9am PT / 11am CT Hour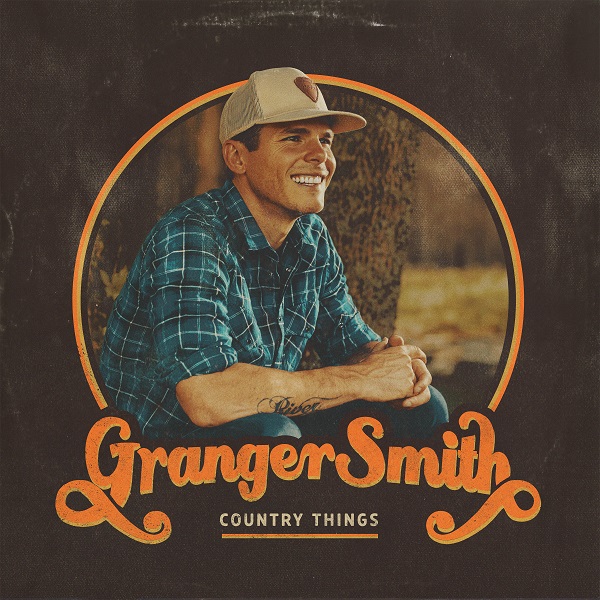 Granger Smith is set to appear on NBC's TODAY with Hoda & Jenna during the 10am local hour as part of his action-packed street-week for his brand-new album, Country Things. He will also go live on the popular Los Angeles morning show, KTLA Morning News, during the 9am PT/11am CT hour to discuss the album that PEOPLE describes "the artist who built his massive fan base on beer, boots and truck songs is still present … but Smith also has unflinchingly put the full range of his big heart on display."
 Tomorrow is the final day to enter Granger's contest for fans to win a chance at bringing home his very own truck. The contest ends TOMORROW at 11:59pm CT and five lucky members of the Yee Yee Nation will be chosen to win a trip to the Yee Yee Farm in Texas and participate in the contest to take the truck home. Enter to win here: yeeyee.com/truck. Please note the terms exclude non-contiguous states Alaska and Hawaii.
In addition to these TV appearances, Granger's street-week has been full of exciting things. On Monday, November 30, not only did he film the music video for "Diesel (feat. Earl Dibbles Jr.)" that's guaranteed to be full of character, Granger was also Facebook's Artist of the Day featured on the Music on Facebook Page where he talked about his new album LIVE on set of the video shoot. Watch here! On December 2, Granger was featured as part of TikTok's SoundOff program where he went live on his TikTok profile to hang out, play some music, and share stories about Country Things. To top it all off, Granger will appear tomorrow NBC's TODAY with Hoda & Jenna during the 10am local hour, and then will appear at 9am PT/11am CT on KTLA Morning News to discuss Country Things.
The physical full-length album released on November 27 (and digital full-length album on Monday), makes for the perfect stocking-stuffer. Old or young, this album is for anyone who appreciates (or needs a reminder) of the little things in life that are sometimes overlooked. Split into two parts, but painting one whole picture, Country Things is all about the things that money and politics and status can't buy. According to American Songwriter, "As a songwriter, he captures the essence of what remains when all else has been taken away." The full-length album is meant to be listened to like a rollercoaster ride. It has highs and lows and, in the end, leaves the listener satisfied. Released in September, Country Things, Vol. 1 showcases the man, the father, the performer, and bona fide artist Granger has become. With songs such as "I Kill Spiders," "Heroes," and "Country & Ya Know It feat. Earl Dibbles Jr.", Vol. 1 takes listeners through the up and down journey leaving them with heartfelt belly-laughs. Country Things, Vol. 2 is the final loop of the rollercoaster ride with songs such as "6 String Stories," "Buy A Boy A Baseball," and "Workaholic (feat. Earl Dibbles Jr.)" that bring it all home.