Adkins' First Single on BBR Music Group's Wheelhouse Records
Walks the Line between Sinner and Saint
"TRYING TO LIVE LIKE MY HEROES DID IS THE HARDEST KIND OF LIVING THERE IS…"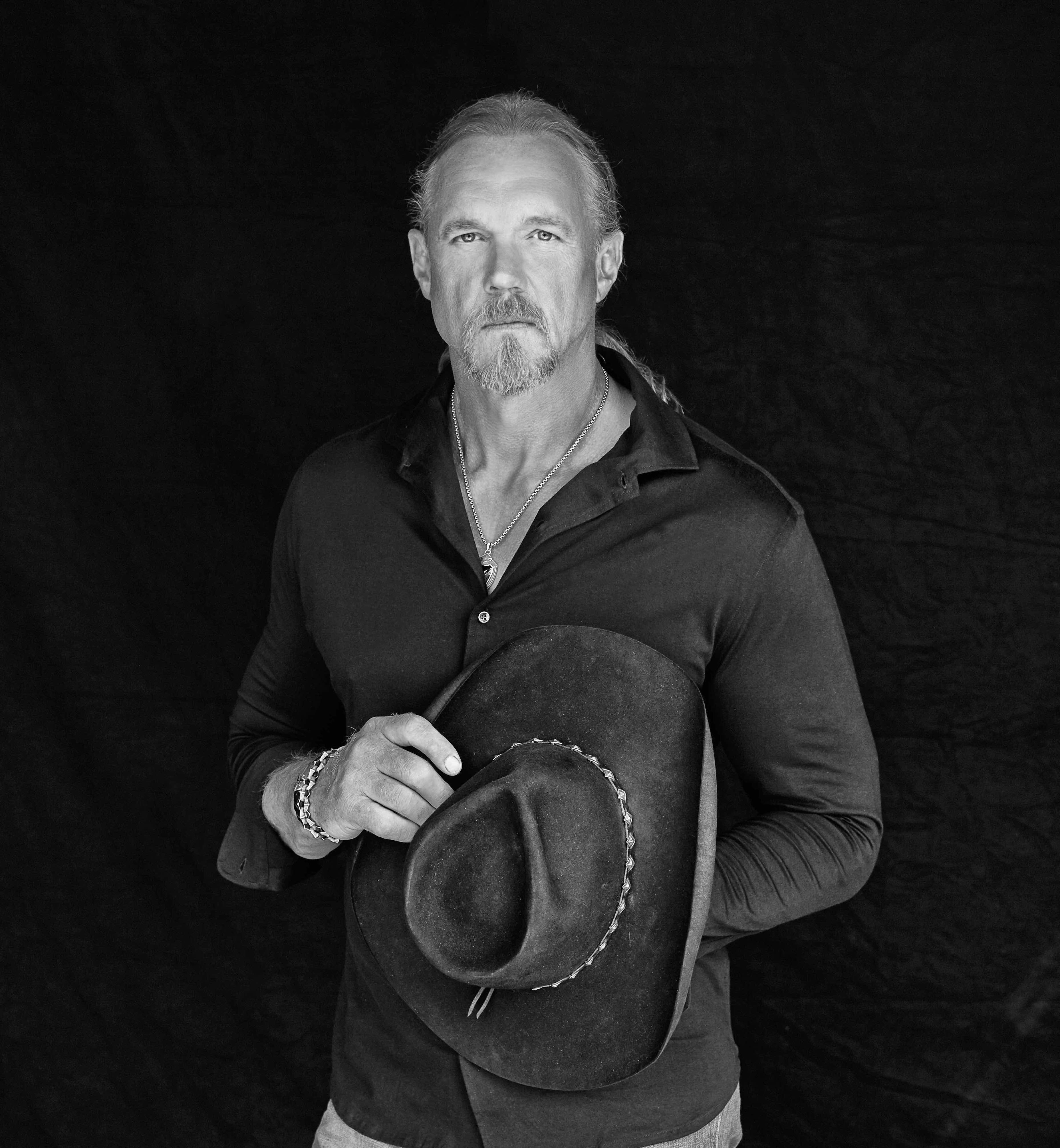 PHOTO CREDIT:  Kristin Barlowe
(Nashville TN – May 5, 2016) — Trace Adkins debuted his music video for "Jesus and Jones" on CMT today, a video that demonstrates walking the line between temptation and good intentions. The video premiered during the morning video block and is now available at TraceAdkins.cmt.com.
The music video, shot outside Nashville, opens with Trace amongst a group of friends waking up wearing last night's clothes after a boisterous Saturday night. As they get their bearings, neighbors begin to gather for Sunday morning services.  Eventually, Trace's late-night crew arrives one by one to sing for salvation.
"If you just listen to the title of the song, Jesus and Jones, it means basically living somewhere between heaven and hell, I suppose," music video director, Peter Zavadil said. "So where is someone in between heaven and hell? It's not the night before, it's the morning after. So it's that point where you're weighing, 'did I have good times or bad times' as you're on your way to church in the morning."
Bearing George Jones' name, the song about walking the line references the country legend's hit, "White Lightning," in the lyric, "I wish I could find a gear between 'White Lightning' and John 3:16."
The music video also tips its hat to Jones with footage of him and ironic scenes of Trace's pals rolling into the church's parking lot on lawnmowers, recalling Jones traveling eight miles by lawnmower to the liquor store after his wife hid the car keys.
Watch the music video here: http://geni.us/jesusandjonesmusicvid
Purchase the single here: http://geni.us/jesusandjones