Fresh off of his label EP debut Getcha Some, BBR Music Group/Stoney Creek Records' exciting newcomer Frank Ray was hot on the road visiting police departments and schools throughout New Mexico and Texas last week, donating school supplies and Bose S1 Pro Portable Bluetooth speaker systems in partnership with Bose.
Visiting Picacho Middle School in Las Cruces, NM, Columbus Elementary School in Columbus, NM and O'Shea Elementary School in El Paso, TX, Frank put on special acoustic performances of his brand-new songs as well as shared his journey of growing up in New Mexico, to becoming a police officer for ten years, to following his dream of becoming a Country music artist.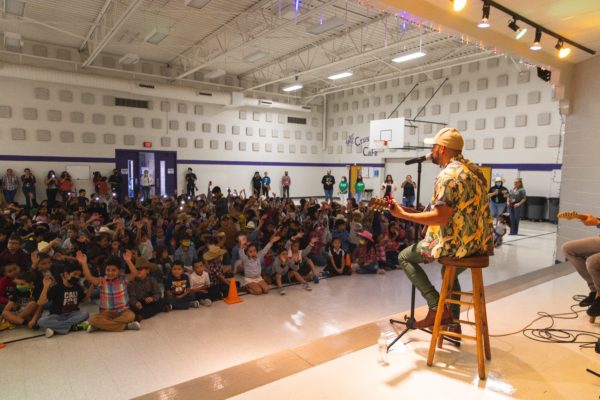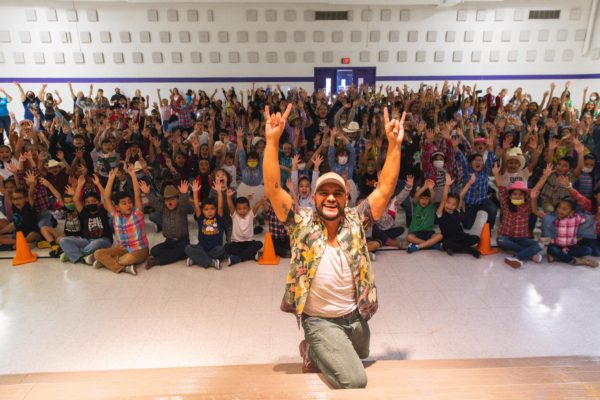 Never forgetting where he came from, Frank also visited the Las Cruces Police Department, where he was an officer, prior to turning in his badge for his guitar, and the El Paso Police Department, where Ray brought an ice cream truck, so officers could come and "getcha some" ice cream during their shift change.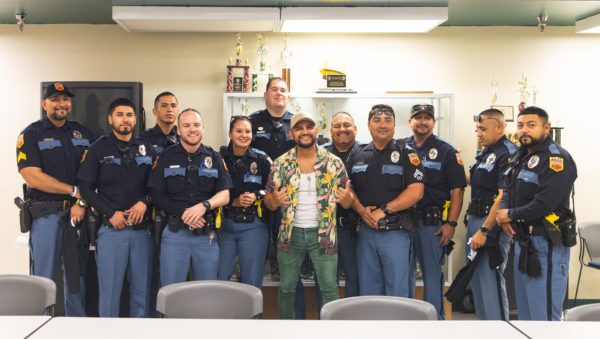 Declared "a cohesive EP that you will want to listen to again and again" by Country Swag, the six-song project, which features his Top 20-and-climbing single "Country'd Look Good On You" encapsulates the bilingual entertainer's personality with flair, swagger, fun, wit, emotion, heart and kindness. Produced by Frank Rogers, each song on Getcha Some was co-written by Ray to deliver a well-rounded sampling of the former police officer's talents and character. Listen to Getcha Some HERE.