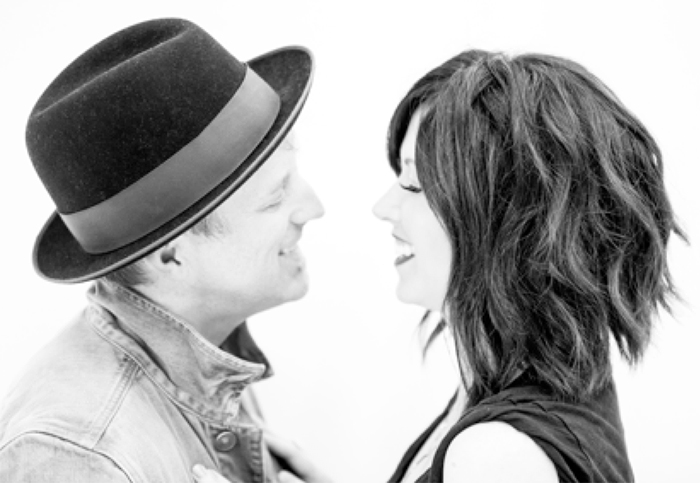 NASHVILLE, TN – Multi-platinum selling Thompson Square will make its NBC's TODAY show debut next Friday (10/28) with a performance of its latest hot single, the amorous "You Make It Look So Good."  Thompson Square will join Hoda Kotb and Kathie Lee Gifford in the 10 AM hour of TODAY (all time zones).
A return to form for the two-time ACM and CMA Award winning duo, "You Make It Look So Good" showcases Keifer and Shawna Thompson's rapturous, soaring vocals over distinctive, melodic guitar licks. For its new music Thompson Square partnered with Nathan Chapman, famed producer for Taylor Swift, Keith Urban and The Band Perry.
"You Make It Look So Good" is available across all digital retailers and streaming partners now.
Watch the "You Make It Look So Good" home movie starring a then four-month old baby Rigney Cooper Thompson here: https://www.youtube.com/watch?v=ZzReRxRf0Gg
ABOUT THOMPSON SQUARE:
The duo of Keifer and Shawna Thompson are a force to be reckoned with in the modern day Country music landscape. International Country music stars, Thompson Square has topped the radio charts across the United States, Canada and Australia with #1 hits "Are You Gonna Kiss Me Or Not," "If I Didn't Have You" and "Everything I Shouldn't Be Thinking About," respectively.
To date, Thompson Square has scored three #1 hits; six Top 20 hits; two consecutive ACM "Vocal Duo of the Year" awards; a CMA "Vocal Duo of the Year" Award; three American Country Awards, one CMT Music Award; two GRAMMY, American Music and Teen Choice award nomination. Thompson Square or "T2" has appeared on major media franchises from The Tonight Show to Jimmy Kimmel Live, to Conan and CBS This Morning and graced the pages of Country Weekly, Elle, Glamour, People, Rolling Stone, USA Today, USA Weekend and many more.
For more information visit: http://www.thompsonsquare.com