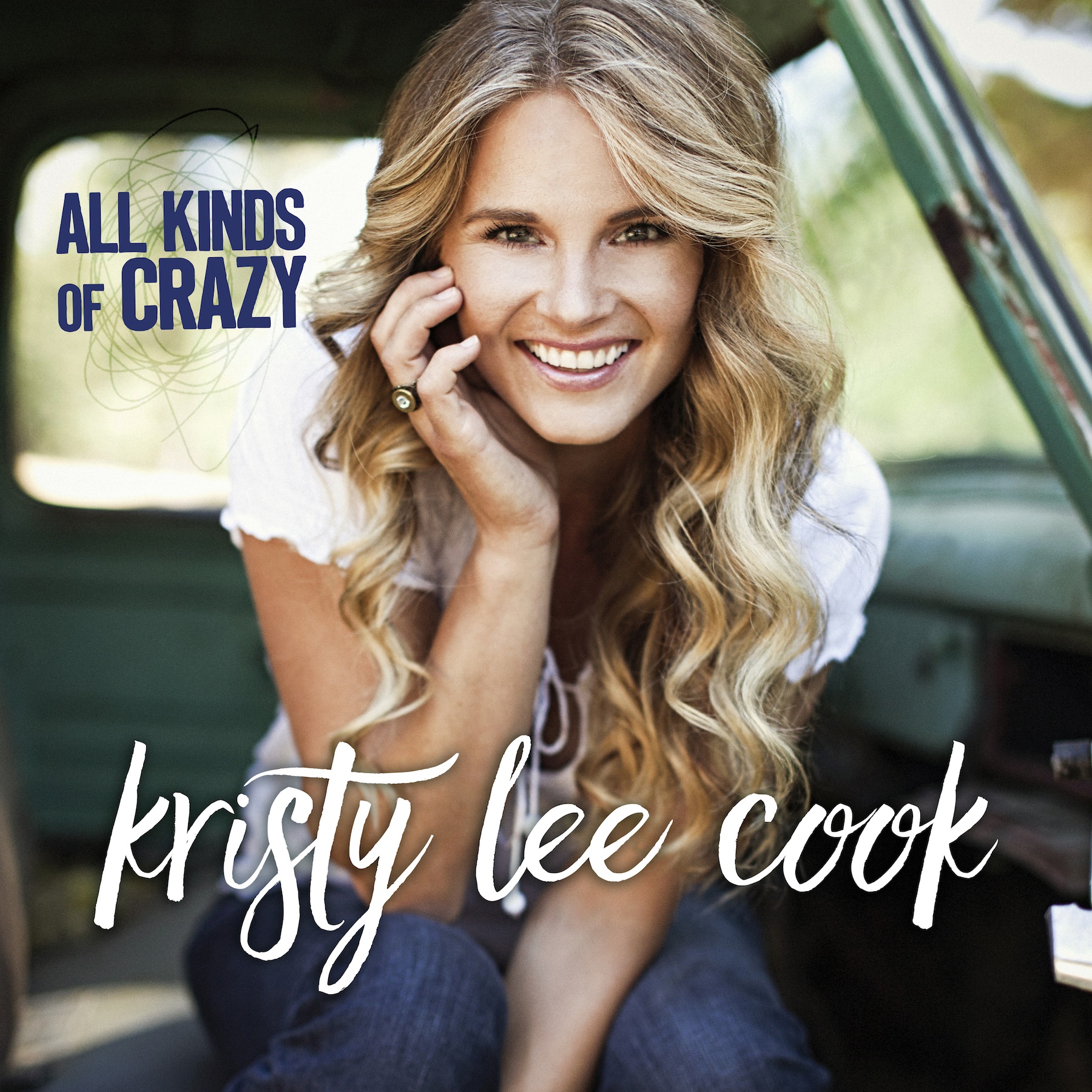 Photo credit: Christin Szczesniak
Nashville, TN (May 6, 2016) – Broken Bow Records' songstress Kristy Lee Cook makes a splash in Country music today as her four-song EP, All Kinds Of Crazy, is now available at all digital retailers and streaming services. The dynamic performer had a hand in co-writing two of the project's four songs including the EP's infectious title track, "All Kinds of Crazy." 
Purchase All Kinds Of Crazy here: http://geni.us/klcep
Stream All Kinds Of Crazy here: http://smarturl.it/klcepstream   
All Kinds Of Crazy Track Listing:
1)    Everything (Kristy Lee Cook, Ashlee Hewitt, Dean Sams)
2)    Ruined (Lindsay Rimes, Preston Brust, Phil Barton, Victoria Banks)
3)    What We Got (Chris Lucas, Lindsay Rimes, Preston Brust, Jaron Boyer)
4)    All Kinds Of Crazy (Kristy Lee Cook, Phil Barton, Lindsay Rimes, Brian White)
ABOUT KRISTY LEE COOK:
Kristy Lee Cook first gained fame as a Top 10 finalist on Season 7 of FOX's American Idol.  Since Idol, Cook has continued to stay in the spotlight by hosting her own television program on The Outdoor Channel titled "Outdoors 10 Best," and starring in the Versus reality series, "Goin' Country." 
Influenced at a young age by such vocal powerhouses as Whitney Houston, Shania Twain and Garth Brooks, the Selma, OR native began singing at gigs around and near her hometown when she was only 13 years old.  With an intense love for Country music, horses and the outdoors, Cook's energetic, girl-next-door approach to both her songwriting and music epitomizes the Country lifestyle. 
Now signed to Broken Bow Records – whose roster includes multi-platinum superstar Jason Aldean as well as chart-topper Dustin Lynch – Cook's poignant singles "Airborne Ranger Infantry" (inspired by poems written by her father while serving in the Vietnam War) and "Wherever Love Goes" (a duet with Randy Houser) were critically-lauded. Kristy is also the star of "The Most Wanted List," airing the Sportsman's Channel. 
For more information on Kristy Lee Cook visit: http://www.kristyleecook.com
###