GRANGER SMITH'S REMINGTON DEBUTS AS HIGHEST-SELLING NEW ALBUM
ON TOP CURRENT COUNTRY ALBUMS CHART
NEW SINGLE "IF THE BOOT FITS" IS TOP 3 MOST ADDED SONG AT U.S. COUNTRY RADIO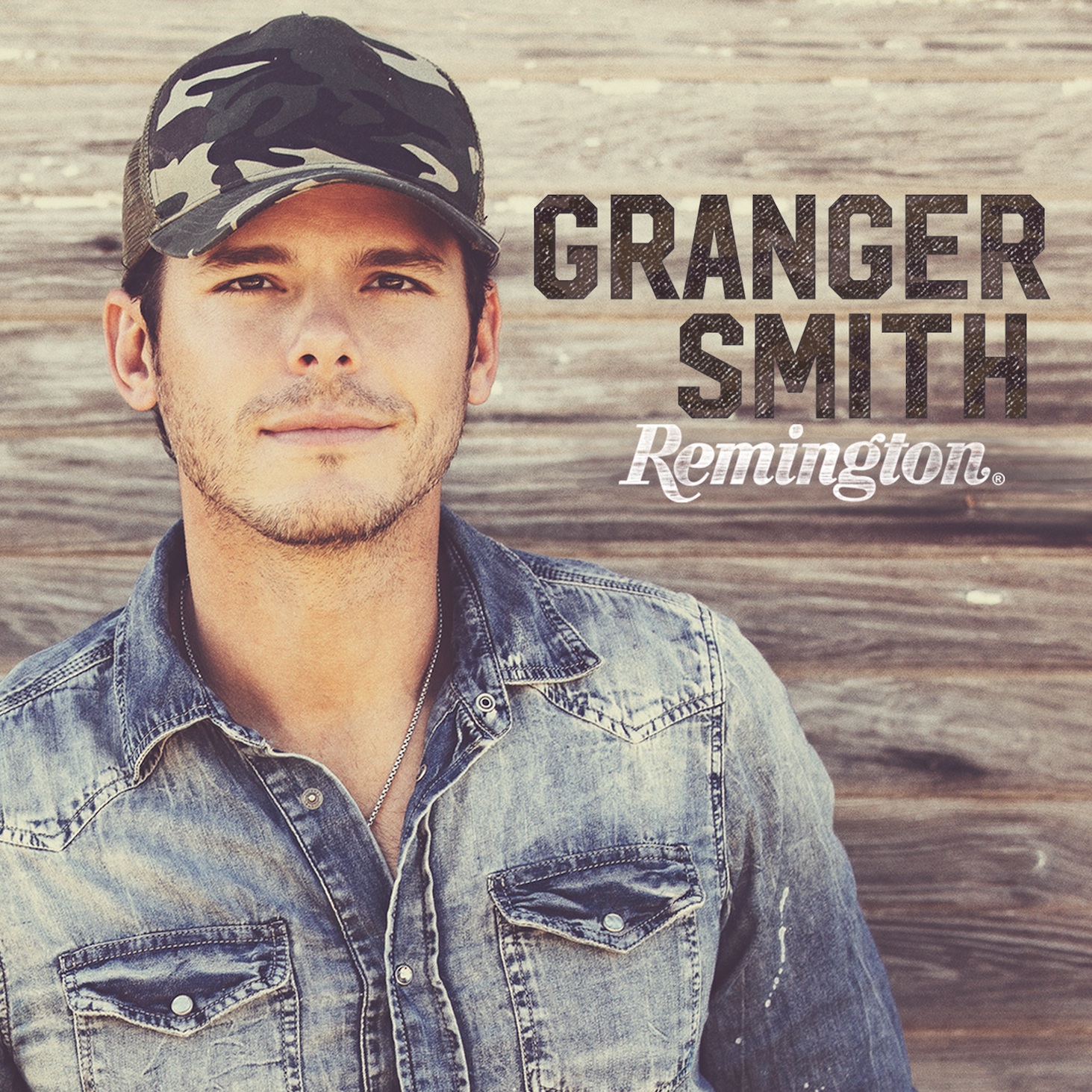 Nashville, Tenn. (March 15, 2016) – BBR Music Group's Wheelhouse Records artist Granger Smith debuted as the No.1 selling new album on the Top Current Country Albums Chart this week, according to Nielsen Soundscan. Granger's major label debut, Remington, ranked as the No. 3 top-selling album across all Country music releases.
Granger's success continues on the heels of his No. 1 national hit, "Backroad Song."  Yesterday, the chart-topper's new single "If The Boot Fits" debuted as one of the Top 3 Most Added Songs at U.S. Country Radio, with 45 first-week stations.
Just last week, Granger made his national TV debut on the Today Show, followed by an appearance on Fox & Friends. He is also slated to perform on the coveted outdoor stage at Jimmy Kimmel Live on March 22.
Produced by Granger Smith and Frank Rogers, Remington is a deeply personal album written over the course of two years and exquisitely melds light-hearted, up-tempo tracks with poignant, heartfelt ballads. The next single off the album, "If The Boots Fits," is a clever and modern twist on the Cinderella story. "5 More Minutes," a re-release from Granger's Don't Listen To The Radio album urges listeners to covet the time they have with loved ones and world premiered on Fox & Friends.com. One of the most touching tracks on Remington is "Tractor," a beautiful ode Granger wrote about his father. And, the official music video "Merica," featuring Granger's country boy alter-ego, Earl Dibbles Jr. already boasts over 380,000 views on YouTube.
Remington track listing:
1. "Backroad Song"  (Granger Smith, Frank Rogers)
2. "Tonight"   (Granger Smith, Frank Rogers)
3. "Remington"         (Granger Smith, Frank Rogers)
4. "If The Boot Fits" (Jordan M. Schmidt, Andy Albert, Mitchell Tenpenny)
5. "Tailgate Town"   (Granger Smith, Frank Rogers)
6. "Blue Collar Dollars"      (Westin Davis, Jaron Boyer, Josh Mirenda)
7. "Crazy As Me" feat. Brooke Eden           (Granger Smith, Frank Rogers)
8. "Likin' Love Songs"          (Granger Smith, Frank Rogers)
9. "Tractor"    (Granger Smith)
10. "Echo"      (Granger Smith, Frank Rogers)
11. "Around The Sun"          (Granger Smith, Frank Rogers)
12. "5 More Minutes" *GS Reloaded bonus track          (Granger Smith)
13. "Country Boy Love" *EDJ Reloaded bonus track feat. Earl Dibbles Jr.      (Earl Dibbles Jr.)
14. "City Boy Stuck" * feat. Earl Dibbles Jr. (Earl Dibbles Jr., Austin Outlaw, Tyler Smith, Chris Lee)
15. "Merica" feat. Earl Dibbles Jr. (Earl Dibbles Jr., Austin Outlaw, Chris Lee, Dusty Saxton)