COUNTRY MUSIC SENSATION GRANGER SMITH INKS DEAL WITH LABEL POWERHOUSE BBR MUSIC GROUP
Entrepreneur.com Discusses Branding and Alter Egos with Granger Smith and Jon Loba
On the heels of his overtly successful 4×4 EP release co-produced by Frank Rogers, Granger Smith continues to be one of today's most talked about artists. Adding to the excitement, Granger has just been announced as the newest act to join the eclectic BBR Music Group roster. Entrepreneur.com recently spoke with Granger and BBR Music Group's Executive Vice President Jon Loba about the importance of branding and the use of unique content to build an engaged audience. "To Expand Your Brand, Create An Alter Ego" by John Brubaker can be read here.
"I've held off for years in partnering with a record label because of my obsessive passion for writing, creating & releasing music my own way," says Smith. "Because of my dedication to touring, fans have come to want and expect my music to be delivered in a very personal way, and my commitment to that won't change. In BBR Music Group, we've realized a like-minded passion and a simple obligation: don't change the foundation of what I've built, but simply magnify the message. It goes without saying that BBR has the firepower and for that, I'm extremely excited."
An incomparable warrior of national touring and curator of one of country music's most beloved alter egos, Earl Dibbles Jr., Granger has always taken the path less traveled. He has cultivated a rabid social media following of nearly four million fans and consistently sells out headlining tours, breaking attendance and merchandise records. His brand new single, "Backroad Song," is already making waves at country radio.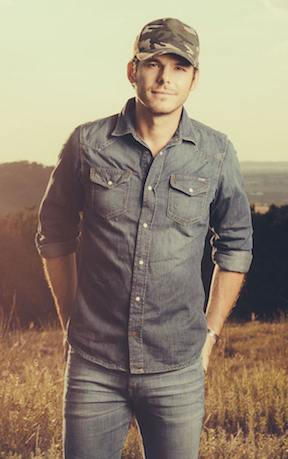 It is this rare, dynamic path to success and Granger's contagious charisma that first caught the attention of Jon Loba.
"I tell unsigned acts looking for deals all the time to CREATE demand – prove to labels you can connect with an audience," says Loba. "Granger is the epitome of doing just that AND is doing it NATIONALLY – not just regionally. His touring and merch business is already out-performing many signed acts with multiple hits.  We are so excited to add Granger to the BBR Music Group family and look forward to amplifying the RABID demand he has created for himself and his alter ego Earl Dibbles Jr."
Granger is once again partnering with the renowned Frank Rogers to co-produce his full-length debut with BBR Music Group. He will also continue to take his electrifying live show on the road in support of "Backroad Song" and will give fans a preview of new music as he rounds out his national fall tour.
Granger is booked by WME Entertainment.