Hot-and-Heavy Clip Makes Its Debut Today (11/30) on Entertainment Tonight &
CMT's Hot 20 Countdown This Weekend
Lynch's Stock Continues to Rise, Joining Florida Georgia Line's DIG YOUR ROOTS TOUR in 2017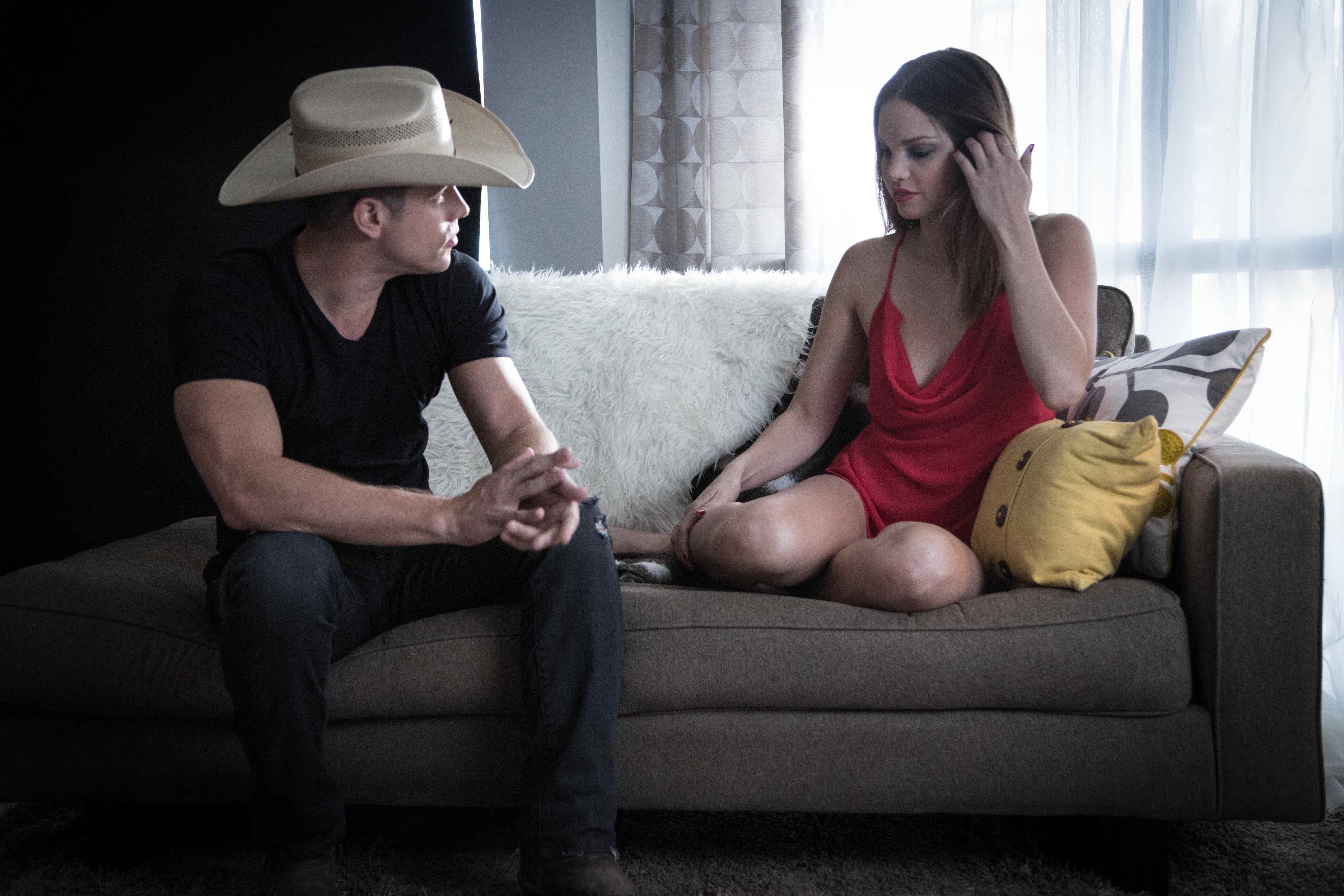 Photo Credit: Glenn Sweitzer
Nashville, Tenn. (November 30, 2016) – Broken Bow Records' artist DUSTIN LYNCH brings the blood-pumping lust of "Seein' Red" to life in an epic new music video, a sizzling clip making its exclusive world premiere today (11/30) on Entertainment Tonight and ETonline.com.
Additional behind-the-scenes footage can also be found on ETonline.com today, with the full-length video airing on this weekend's episodes of CMT's Hot 20 Countdown (12/3 and 12/4) and going wide to all music video platforms on Monday (12/5).
Mixing performance shots of the proven superstar with hot-and-heavy love scenes and an explosive finish, the "Seein' Red" video is full of edgy and epic romantic fantasies, the perfect representation of Lynch's latest single – already a hit – as the artist heads into the release of his third studio album.
"This was by far THE most fun I've ever had on a video set," shares Lynch. "Getting to perform with my band and capture what 'Seein' Red' is all about … hot, sexy, steamy, love energy … was epic. Crank it up!"
Filmed in Nashville and directed by Adam Rothlein (Blake Shelton's "She's Got a Way With Words," The Avett Brothers' "Another Is Waiting"), the new video is filmed largely in a pristine white room with a single red wall. Tempting images of Lynch with a crimson-clad beauty fire across its surface, but as the pressure builds something has to give – and it eventually does in dramatic fashion.
Written by Kurt Allison, Steve Bogard, Tully Kennedy and Jason Sever, the sleek and sexy "Seein' Red" marks a modern shift in the traditional-country lover's sound which has already been embraced by fans. It's currently on the verge of breaking into the Top 15 at country radio.
As the first single from Lynch's upcoming third studio album, "Seein' Red" was also released to rave reviews, with Rolling Stone praising Lynch's vocals as "one of his most soulful and assured to date" and Taste of Country proclaiming the song "unapologetically sexy." It follows the three-peat GOLD and PLATINUM success of singles "Where It's At," "Hell of a Night" and "Mind Reader" from his sophomore album, WHERE IT'S AT.
Meanwhile, Lynch has racked up an impressive 55 million views on YouTube/VEVO, 150 million plus streams on Spotify, soared to #1 on the MTV Music Meter and sold over 3 million digital singles to date. And starting in January of 2017, Lynch will pass another career milestone, touring as the featured support act on Florida Georgia Line's massive DIG YOUR ROOTS TOUR.
ABOUT DUSTIN LYNCH:
Since releasing his PLATINUM debut single, "Cowboys and Angels," Lynch has catapulted onto the country music scene, with three consecutive #1s, two Top 5 albums, Platinum-level certifications and back-to-back summers on one of the biggest tours in country music (opening for Luke Bryan). Racking up over 55 million views on YouTube/VEVO, scoring 150 million plus streams on Spotify, soaring to #1 on the MTV Music Meter and selling 3 million digital singles, he brings a fresh combination of traditional influences and edgy intensity to the genre. Producers Mickey Jack Cones, Brett Beavers and Luke Wooten showcase his progressive sound throughout his sophomore album, WHERE IT'S AT (Broken Bow Records), which debuted at #1 on the iTunes Country Albums Chart upon release and has tallied over 1 million tracks sold to date. Realizing his long time dream of creating a fashion line, Lynch recently launched Stay Country. "Stay Country isn't just a brand, it's a lifestyle," says Lynch. "It's where I grew up. It's home to the rivers I've fished, the deer stands I've perched, and the dirt roads I've roamed. It inspired Stay Country." The line of accessibly-priced men's and women's shirts, hats, and accessories, all emblazoned with the distinctive Stay Country logo, can be found online at https://www.staycountryclothing.com.
For more information, visit DustinLynchMusic.com.