Multi-Platform Promotion Includes Exclusive 24-Hour Premiere on
CMT, CMT Music and CMT.com
Also This Week, "Dip 'Em & Pick 'Em" Segment Returns For Fourth Season to
CBS Sports "Inside College Football" To Premiere Tuesday, August 30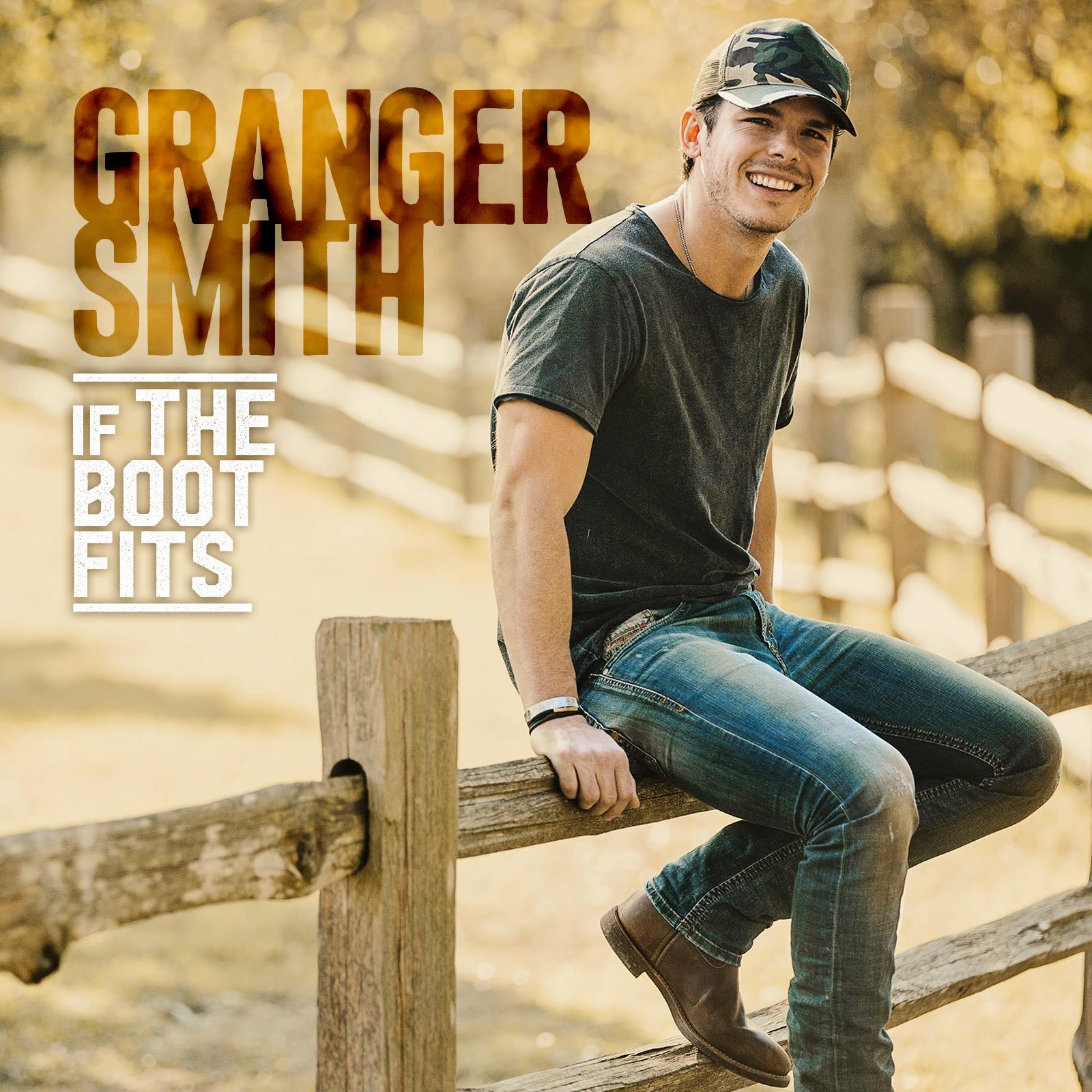 Nashville, Tenn. (August 25, 2016) – Wheelhouse Records flagship artist, Granger Smith, will world premiere his eagerly awaited music video for the current single "If The Boot Fits" today via CMT, CMT Music and CMT.com. CMT will also support through social media and weekly newsletter. To view "If The Boot Fits," go to grangersmith.cmt.com.
"If The Boot Fits" has already made its way to the No. 26 position on the Mediabase charts, earning over 8 million impressions from coast-to-coast. The single is on track to follow Granger's previous No. 1 "Backroad Song" to the top spot. The reaction on the summer tour has been outrageous, prompting fans to take off and hold up their boots at Granger's concerts. The lighthearted track puts a clever twist on the classic Cinderella story.
In addition to the CMT premiere, Granger has been tapped for his fourth consecutive season of CBS Sports Network's "Inside College Football" with the weekly segment called "Dip 'Em & Pick 'Em," featuring his comic alter-ego, Earl Dibbles Jr. Week one airs this Tuesday, August 30 and will include Earl's picks for opening week college football matchups.
Granger Smith has captivated the country music world. His success has been earned through relentless touring, a longstanding social media presence that has generated a massive and rabid following, and a deep-rooted pension for songwriting that has always driven his craft.  He has appeared on national shows including the Today Show, Fox & Friends and Jimmy Kimmel Live and has earned critical acclaim from outlets like Variety, The New York Times, Rolling Stone, Forbes, Huffington Post, Billboard and Taste of Country, among many others.
True to form, Granger continues a relentless tour schedule through the remainder of 2016 and also joins the Florida Georgia Line "Dig Your Roots Tour" in Canada for a run of dates this fall. To see all tour dates CLICK HERE.

ABOUT GRANGER SMITH
Country music trailblazer, Granger Smith, is the flagship artist on BBR Music Group's imprint, Wheelhouse Records. With sold-out national tours, a social media following of more than 5.3 million, and YouTube views exceeding 50 million, Granger Smith has amassed a rabid audience, while building a truly groundbreaking career. Granger's newest album, Remington, released March 4 via Wheelhouse Records, claimed the No. 1 spot on the iTunes country album chart on release day and garnered him the No. 1 debut for first week sales via Nielson Soundscan (3/14). The album, produced by Granger Smith and Frank Rogers, features the hit single "Backroad Song," which landed the No. 1 spot at country radio (Billboard Country Airplay, Mediabase and Music Row charts). The follow up single "If The Boot Fits," is climbing the charts and Billboard calls it one of their Country Songs of the Summer Picks.
Granger's "YEE YEE NATION" national tour has consistently sold out and broken attendance records and merchandise records at nearly every venue over the past two years. He is playing some of the country's biggest festivals throughout the summer and will be on tour with Florida Georgia Line this fall/winter.
Granger's comical country boy alter-ego, Earl Dibbles Jr., has its own fanatical following and garnered him a weekly segment called "Dip 'Em and Pick 'Em" on CBS Sports Network's "Inside College Football," in which he has appeared for the past three seasons. Granger has even been recognized by Variety for being the brainchild behind Earl Dibbles Jr. (among other character alter-egos including Donny Cowboy and Live with Lionel) and named one of their annual and lauded 10 Comics to Watch for 2016.
Accolades continue to pour in for the fast-rising star. Granger has been named "Country's Next Big Star" by Forbes, MusicRow's "Next Big Thing," Rolling Stone Country's "New Country Artists You Need To Know," Billboard's "Artist To Watch," Huffington Post's "Top 20 Artists To Watch," Taste of Country's "Hottest New Act of 2016," among others. He has appeared on the Today Show, Fox & Friends and performed on the coveted outdoor stage at Jimmy Kimmel Live!.  Granger  celebrated another milestone in his prolific career when he made  his Grand Ole Opry debut, delivering back-to-back performances at the legendary Ryman Auditorium also known as the "mother church."
For more information on Granger's album, tour and other updates please visit:
www.facebook.com/EarlDibblesJr
* Remington is a trademark of RA Brands, L.L.C. and used by permission