CMT and BBR Music Group's Brooke Eden
Partner on Five Weeks of Exclusive Video Premieres
Lyric Video for Blue Collar Anthem "Daddy's Money" Live Now!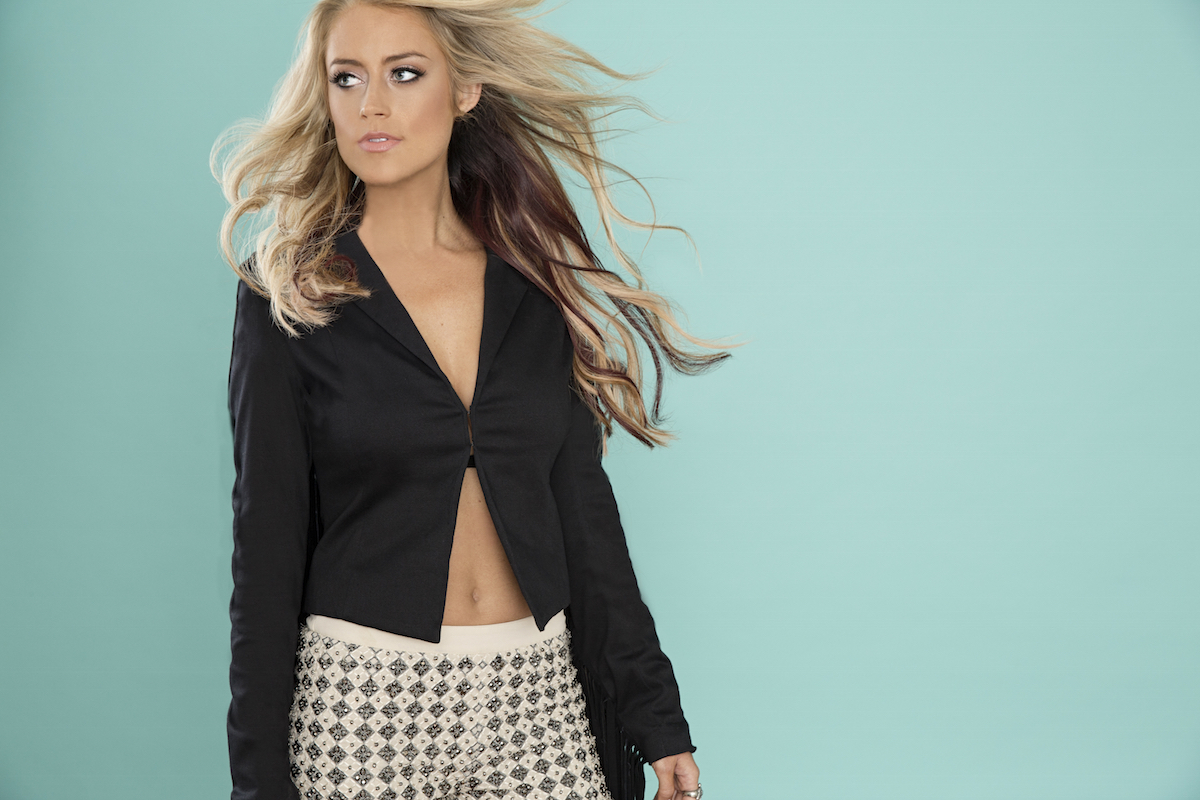 Photo Credit: Joseph Llanes
(NASHVILLE, TN – January 26, 2016) – Fiery newcomer Brooke Eden was recently named one of CMT's "16 Listen Up Artists for 2016" and now the Country music giant and Eden have partnered on a five-week long video premiere exclusive.
CMT is set to exclusively unveil five new Brooke Eden videos for five straight weeks as part of the network's 2016 "Listen Up" campaign, starting today with the lyric video for Eden's debut radio single, "Daddy's Money."
"Daddy's Money" world premiered at CMT.com this morning. Directed by Ford Fairchild, the lyric video stars Eden herself, playfully showcasing her commanding vocals on the blue collar anthem which Buzzfeed recently declared a "Song(s) You Need in Your Life this January."
CMT will release additional Brooke Eden videos every Tuesday for five weeks, debuting new live performances of fan favorites "Sunday Morning" (2/2), "New Me" (2/9) and "Domino" (2/23) at CMT.com. Eden's feature video for "Daddy's Money" will premiere across CMT and CMT.com exclusively on Tuesday, February 16. All videos were filmed in front of a live concert audience.
Flexing Eden's vocal prowess, "Daddy's Money" resonates personally for the pintsize powerhouse who grew up midway between the sands of West Palm Beach and the swamps of the Okeechobee. The song is a keen nod to the hardworking mentality Eden's parents infused in her. "My parents never had a lot of money, but they made sure I had their support behind me: 'We can't buy your way in, but you can do it — you just have to work a little bit harder,'" says Brooke.
Recently honored as one of CMT's Next Women of Country, a PEOPLE "Seven New Country Acts You Should Check Out,"and a SPOTIFY "Spotlight 2016" artist, Eden has become one of Country music's most anticipated new acts. Building on her rapid momentum, the dynamic songstress is currently in the studio recording her full-length album debut. For the latest information on Brooke Eden visit: www.brookeeden.com