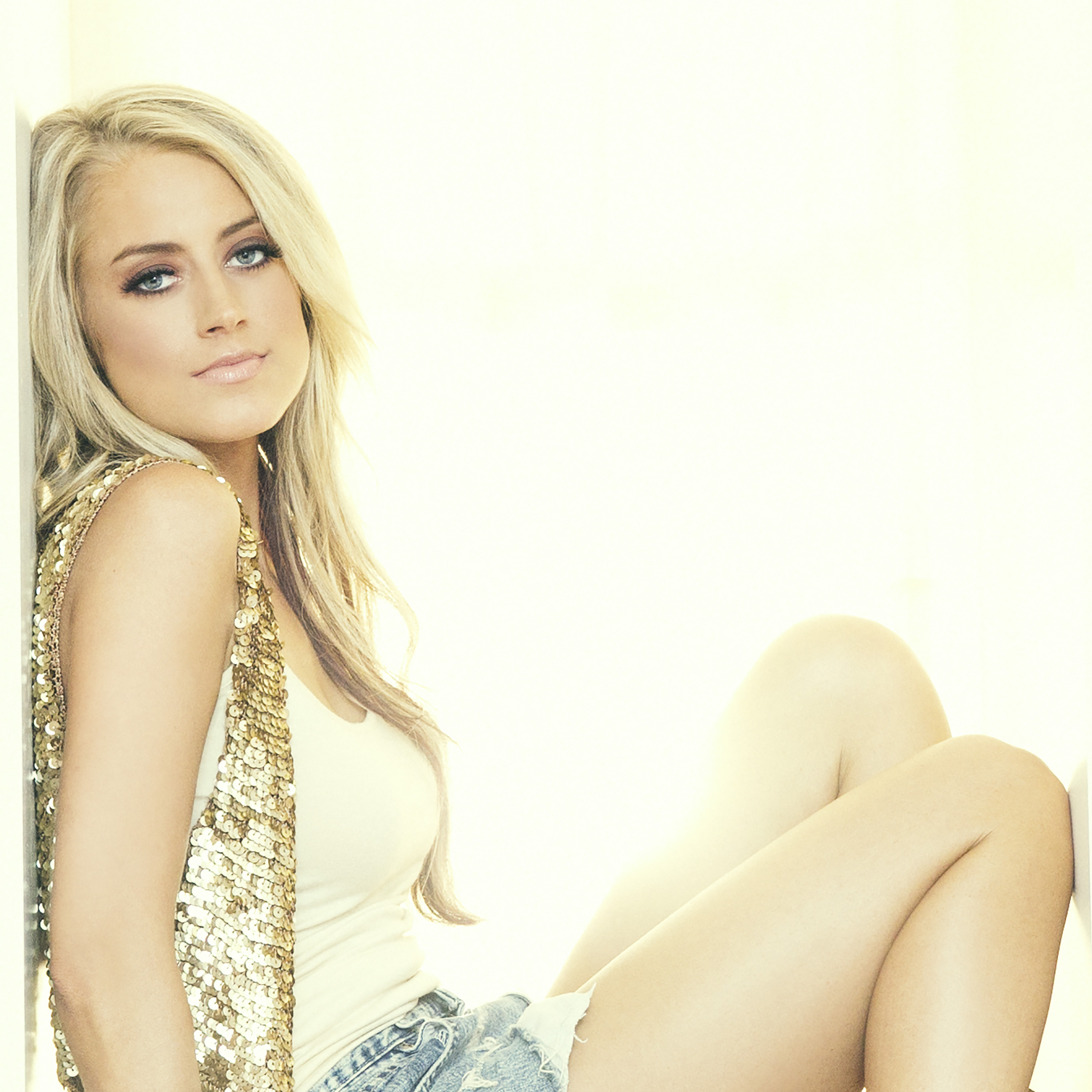 Nashville, TN (September 12, 2016) ~ On the heels of a landmark and "most memorable" (Billboard) performance as the only mainstream Country act at last month's Billboard Hot 100 Fest, petite powerhouse Brooke Eden unveiled the lyric video for her brand new single, "Diamonds" today, (9/12) on-demand at BrookeEden.CMT.com and on CMT Mobile. 
Watch the mesmerizing video HERE.
Highlighting never-before-seen backstage footage paired with dynamic live and studio performances, Eden brings her effervescent new single to life in the video. "Diamonds" will officially impact U.S. Country radio on Monday, Oct. 3.
"Diamonds" has already been lauded as a "Song of the Week" by Whiskey Riff, and earned placement in the new hit TLC series "Too Close To Home."  Recently landing a spot on Spotify's sought-after "New Boots" playlist, the infectious power anthem exudes youthful confidence paired with a feel-good swagger, while telling a story directly from Eden's high school years: 
"I grew up in a small town. On the weekends we couldn't necessarily have house parties because they would get shut down even before it started because of noise complaints. Instead, we would drive out to the woods and hang out using the headlights from our cars as lights. All the girls would get real dressed up and we'd listen to music and dance around in the headlights 'shining like diamonds,'" says Eden, who co-penned the song.
Purchase "Diamonds" here: http://bbrmg.us/diamonds 
Stream "Diamonds" here: http://smarturl.it/streamdiamonds
A celebrated force on stage, the CMT Next Women of Country honoree is bringing her high-energy and commanding live show to fans coast-to-coast this fall. For a full list of upcoming Brooke Eden tour dates, visit: www.brookeeden.com