Rising Star Joins Kane Brown's "Ain't No Stopping Us Now Tour'"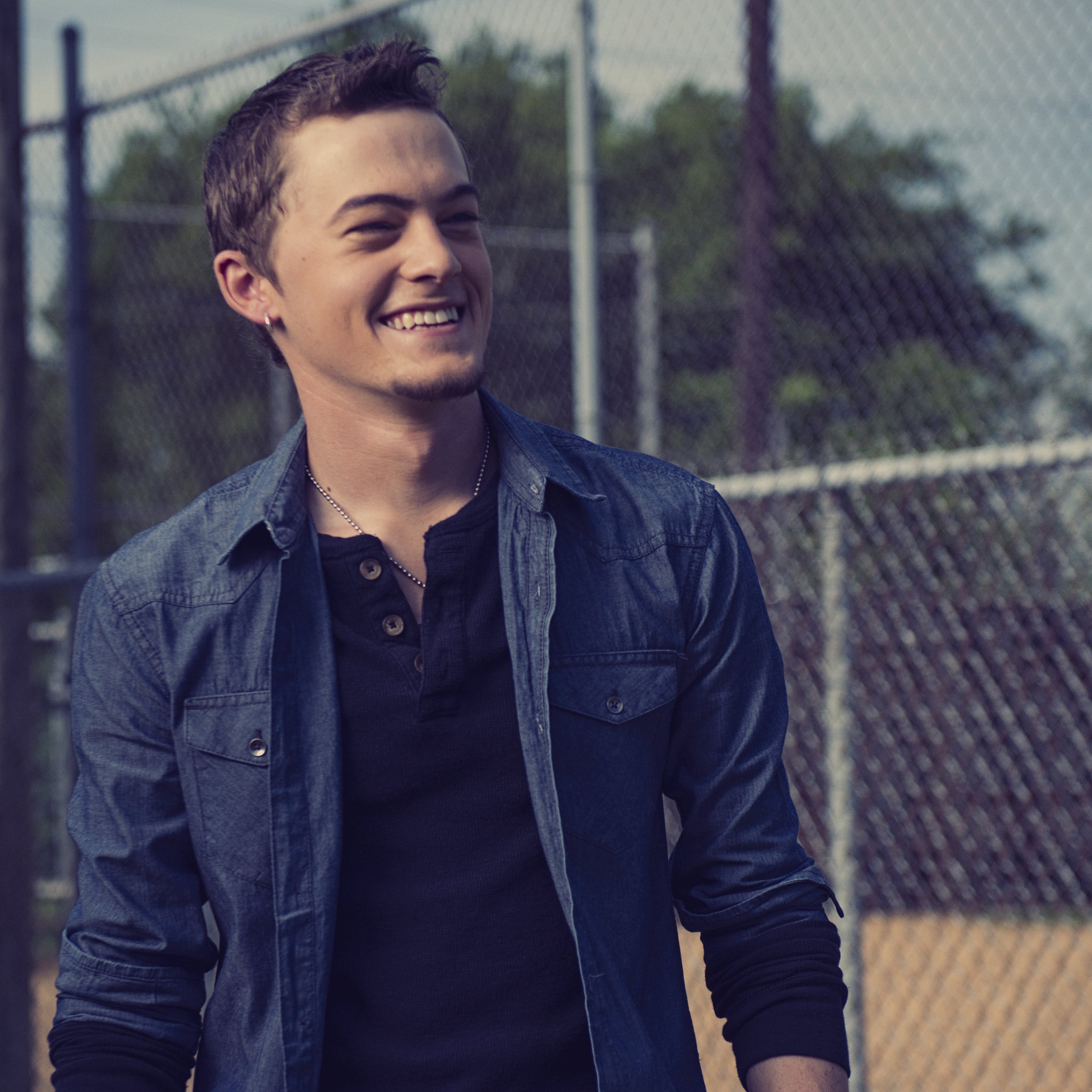 photo by: Jason Myers
Nashville, TN (August 26, 2016) ~ Rising Broken Bow Records act Jordan Rager unveiled his brand new single today (8/26) "Now That I Know Your Name." The smooth-talking, fun-time jam is available now at all digital retailers and streaming services.
Purchase "Now That I Know Your Name" here: http://geni.us/ntikyn
Stream "Now That I Know Your Name" here: http://smarturl.it/streamntikyn
The song, which serves as the follow-up to Rager's critically acclaimed Top 40 debut, "Southern Boy," taps into sparking an immediate romantic connection and stands out with its steady pulse and upbeat guitar lines. Rager speaks directly to listeners with his signature commanding vocals and charming lyrics like:
Are you a Ford or a Chevy girl/
Tell me, does country music rock your world /
Where'd ya get the bluest eyes I've ever seen /
Wanna split baby right now what you think/
I just gotta know everything/
Now that I know your name
Co-written by hit-makers Jeremy Stover, Chris Janson and Jason Gantt, the single is set to impact U.S. Country radio on Monday, Sept. 19.
Lauded as "Country music's best-kept secret thus far" (Digital Journal), Rager has been tapped as direct support for Kane Brown's "Aint No Stopping Us Now Tour'" presented by Monster Energy and Outbreak (as announced by Billboard earlier this week).
The 30-date fall tour will kick off November 3 in Kalamazoo, MI and wrap-up January 21 in Houston, TX (see list below with additional dates to be announced soon).
"I couldn't be more excited to go on tour with Kane Brown starting this fall," says Rager. "I'm looking forward to playing some new places and revisiting some I haven't been to in awhile. Plus it's always good to be on the road with another Georgia boy!"
Catch Jordan Rager on tour with Kane Brown in the following cities below. Schedule subject to change.
Kane Brown's "Ain't No Stopping Us Now Tour" Announced Dates:
11/3 – Kalamazoo State Theater – Kalamazoo, MI
11/4 – The Fillmore – Detroit, MI
11/5 – Bogart's – Cincinnati, OH
11/10 – House of Blues – New Orleans, LA
11/18 – House of Blues – Myrtle Beach, SC
11/25 – House of Blues – Orlando, FL
12/2 – Stone Pony – Asbury Park, NJ
12/3 – Irving Plaza, New York, NY
12/15 – Egyptian Room – Indianapolis, IN
12/18 – Varsity Theatre – Minneapolis, MN
1/12/17 – House of Blues – Las Vegas, NV
1/19/17 – House of Blues – Dallas, TX
1/20 /17 – The Aztec – San Antonio, TX
1/21/17 – House of Blues – Houston, TX
All tickets are currently on-sale HERE and remaining cities for the 30-date tour will be announced soon.
ABOUT JORDAN RAGER:
Broken Bow Records recording artist and burgeoning Country act Jordan Rager has an impressive resume for only 22-years-old. The Loganville, GA native who seamlessly delivers a unique brand of "Young Country," made a splash touring with Country music heavyweights including Justin Moore (Off The Beaten Path Tour), Randy Houser, Josh Thompson, Kip Moore, Love & Theft, Craig Campbell, Rodney Atkins and David Alan Coe. He is a bona fide social media sensation boasting a YouTube fan-base of 28,000 subscribers and over 3.9 MILLION views. "Now That I Know Your Name" is the follow-up to Rager's critically acclaimed Top 40 debut single "Southern Boy" (with Jason Aldean) and will impact Country radio on September 19, 2016. He is currently in the studio with celebrated producer Jeremy Stover (Justin Moore, Jack Ingram) working on his full-length album debut. For more information visit: www.jordanrager.com
Jordan Rager Socials: