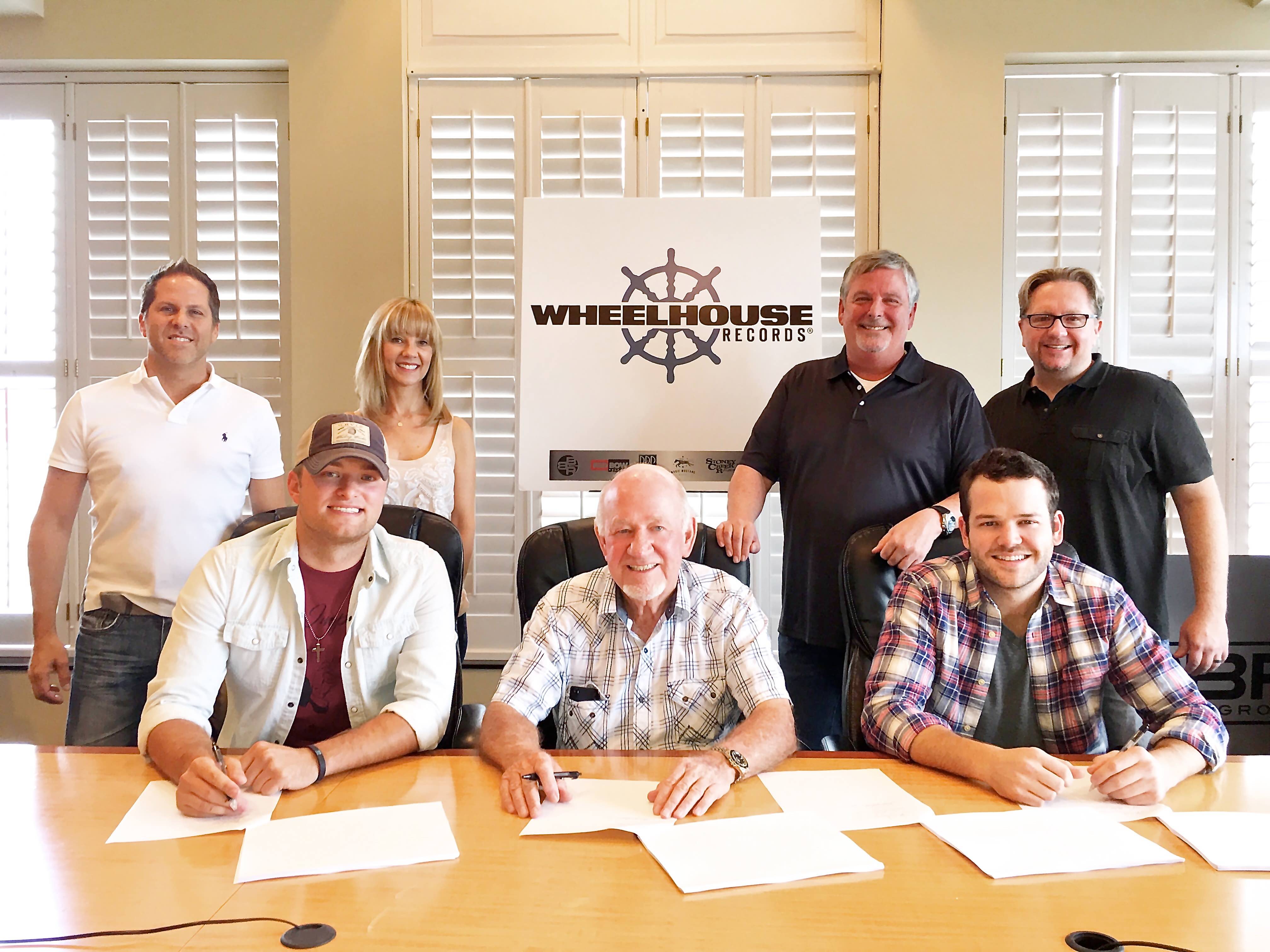 (Pictured Top Left: EVP of BBR Music Group Jon Loba; VP of Promotion Wheelhouse Records Teddi Bonadies; SVP of Promotion BBR Music Group Carson James; COR Entertainment's Mickey Jack Cones. Pictured Bottom Left: Jordan Walker; CEO/ Founder BBR Music Group Benny Brown; Johnny McGuire)
(NASHVILLE, TN) – BBR Music Group is pleased to announce the signing of rising country duo Walker McGuire to its Wheelhouse Records imprint. 
Comprised of singer/songwriter team Jordan Walker and Johnny McGuire, Walker McGuire is earning early acclaim for its single "'Til Tomorrow" which has garnered over SEVEN MILLION streams on Spotify in only five months since it's debut. 
"Walker McGuire's songwriting skills, stage presence and unique vocal blend impressed me the first time I heard the duo live. Most importantly, Walker McGuire is relatable to country music fans and we're proud to welcome Jordan and Johnny to Wheelhouse Records and the BBR Music Group family," said BBR Music Group CEO/ Founder Benny Brown.
"We've both been dreaming of doing this since we were kids and we are extremely grateful to Benny and the BBR Music Group team for believing in us and giving us this opportunity," said Walker McGuire in a joint statement.
Hailing from Vernon, TX (Jordan) and Fairway, KS (Johnny), Walker McGuire's story is truly "So Nashville." Jordan and Johnny met in April 2012 when they performed on the same open mic night at popular joint The Commodore near Music Row. Jordan had been in town six weeks while Johnny had moved to Nashville only four days earlier. The two began collaborating soon after and Walker McGuire was born.
With influences ranging from Southern Rock to Classic Country to 90s Pop, the 'Heartland, USA' duo's harmonies embody the fabric of America with a sound described as "Keith Whitley meets Tom Petty meets Matchbox 20."  Walker McGuire has shared the stage with some of music's hottest stars including Brooks & Dunn, Sam Hunt, Kid Rock, Tim McGraw and Granger Smith while maintaining a grueling tour schedule of 200 shows in the past year.                 
Produced by GRAMMY nominated, multi-platinum selling producer Mickey Jack Cones, "'Til Tomorrow" has been named one of Whiskey Riff's "10 Best Country Songs of September 2016" and earned a slot on Spotify's coveted "Hot Country" playlist. 
STREAM IT: http://smarturl.it/streamtiltomorrow
BUY IT: http://bbrmg.us/tiltomorrow
WATCH IT: https://www.youtube.com/watch?v=UWNA4XbwwuI 
Walker McGuire is booked by United Talent Agency, is managed by COR Entertainment and signed to Combustion / Atlas and Cor Music Publishing. Both members are BMI songwriters.For more information on Walker McGuire, visit: www.WalkerMcGuire.net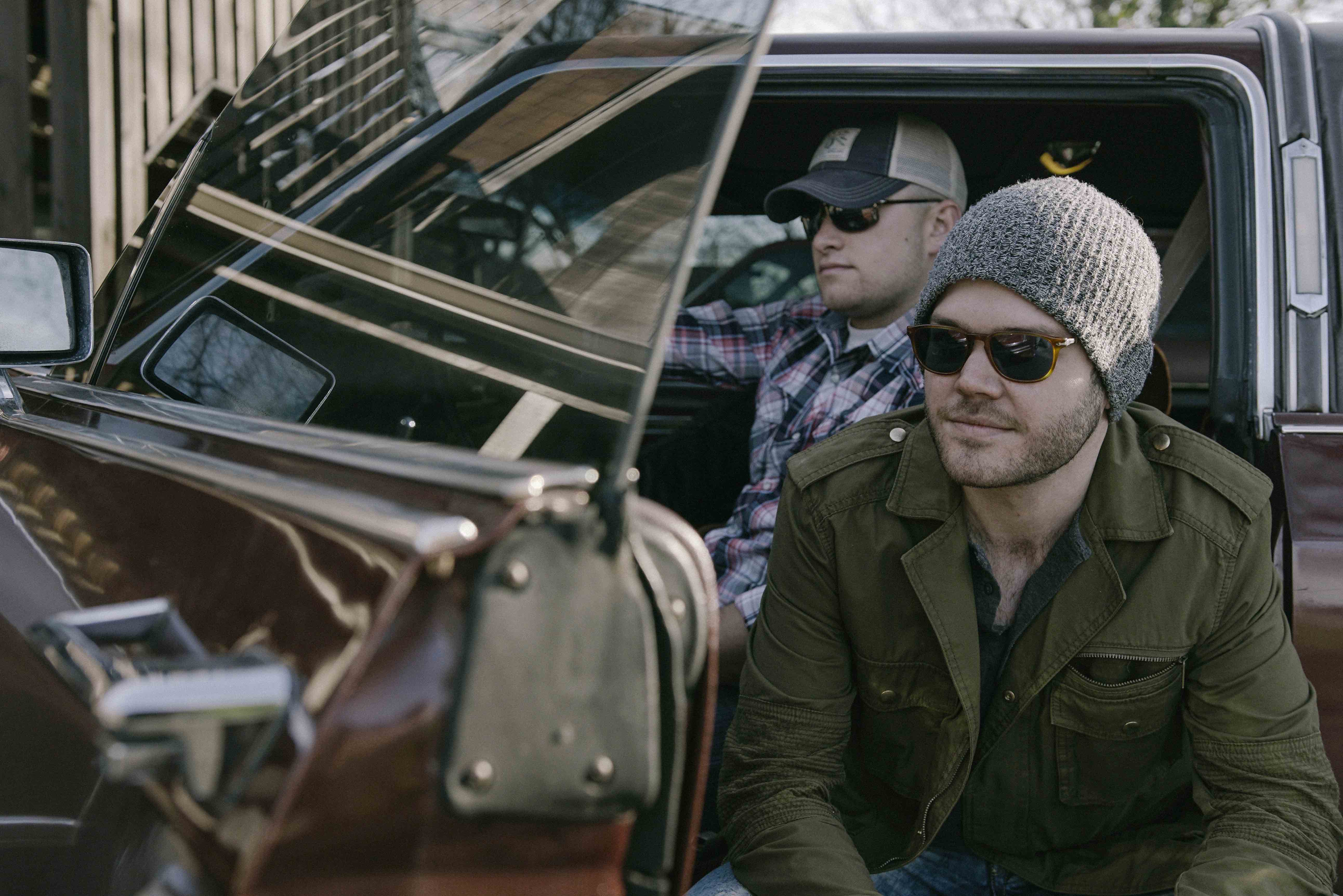 ABOUT THE BBR MUSIC GROUP:
Founded by President/ CEO Benny Brown in 1997, the BBR Music Group has grown from a fledgling independent label into the largest independent Country label group in the United States, which earned seven #1 singles in the past year alone.  BBR Music Group's umbrella now includes Broken Bow Records, Stoney Creek Records, RED BOW Records, BBR Management and publishing company Magic Mustang Music.  With a roster of talented artists that includes multi-platinum superstar Jason Aldean, #1 chart-topper Dustin Lynch, American Idol's Kristy Lee Cook as well as newcomers Jordan Rager and Jackie Lee, BROKEN BOW RECORDS continues to make a name for itself in the Country music industry.  Founded in March 2009 as a continuation of the passion and determination that spawned the success of Broken Bow, STONEY CREEK RECORDS boasts a roster which includes 2x ACM and 2012 CMA "Vocal Duo of the Year" and GRAMMY nominees Thompson Square; #1 chart-toppers Randy Houser and Parmalee, CMT Music Award nominee Lindsay Ell and newcomer Adam Craig.  RED BOW RECORDS, in partnership with the country's largest independent distributor RED Distribution, a Division of Sony, was founded in October 2012 and boasts an artist roster of 4x GRAMMY nominee and CMA and ACM award winner Joe Nichols and hot Country newcomers Chase Bryant, Craig Campbell and Brooke Eden. WHEELHOUSE RECORDS is the BBR Music Group's newest imprint, anchored by multi-media superstar Trace Adkins, chart-toppers Granger Smith and Kristian Bush as well as buzz act Runaway June. MAGIC MUSTANG MUSIC  has achieved six #1 singles and been named SESAC's "Publisher of the Year" for the last three consecutive years – becoming the only independent music publisher to achieve this feat. In 2015 alone, the publishing company earned five radio airplay awards. Magic Mustang Music is distributed by Warner/ Chappell Music Publishing. The BBR Music Group is headquartered in Nashville, TN and is distributed by Sony RED. For information, visit: www.BBRmusicgroup.com
#         #         #
* * * WALKER MCGUIRE PUBLICITY PHOTO CREDIT: CHASE LAUER * * *