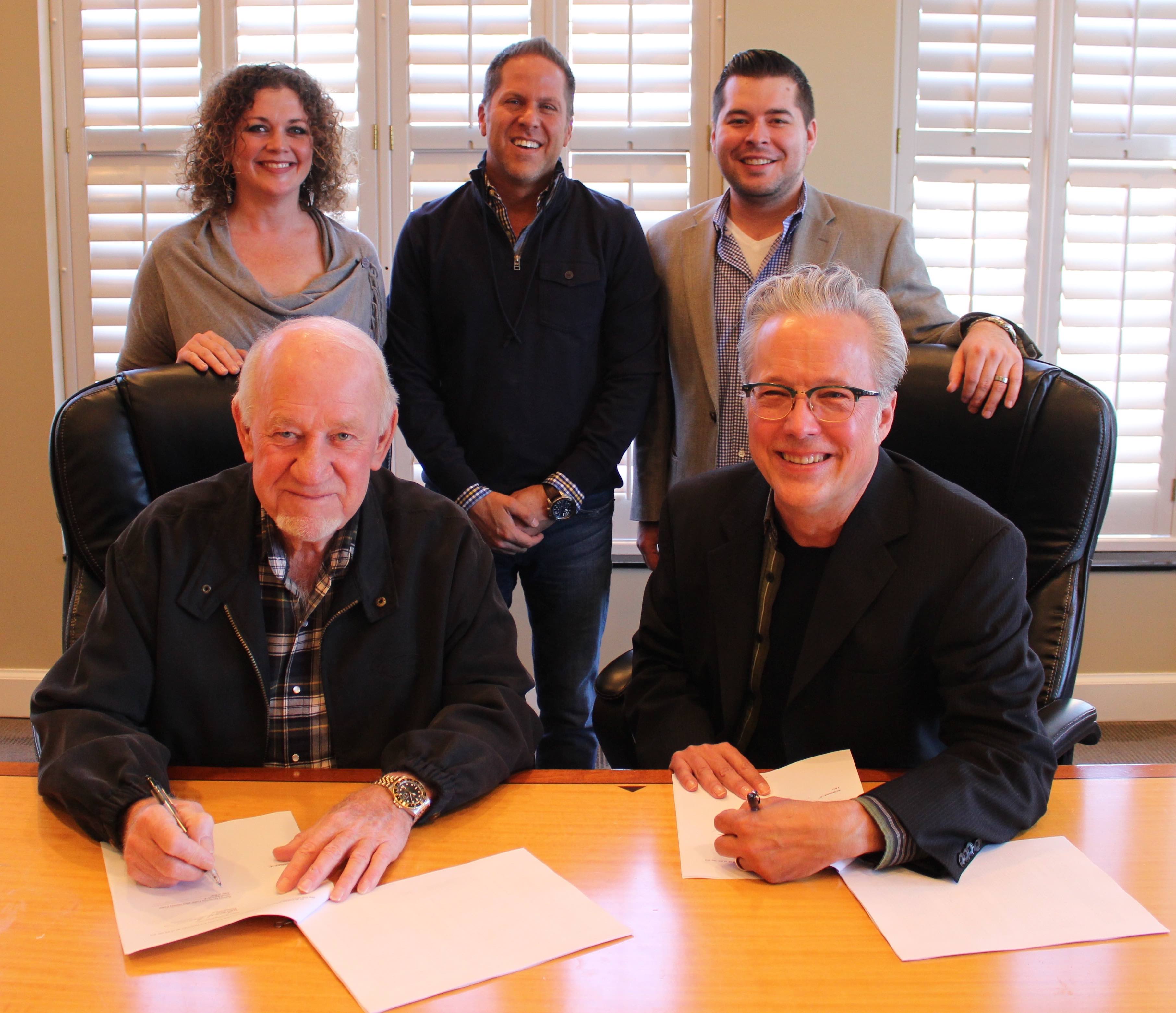 Photo Courtesy of BBR Music Group. From Top Left Clockwise: Magic Mustang Music's Juli Newton-Griffith; BBR Music Group's Jon Loba; BBR Music Group's Colton McGee; Radney Foster; BBR Music Group's Benny Brown.
Nashville, TN (December 8, 2016) — BBR Music Group is excited to announce the addition of legendary songwriter Radney Foster to its Magic Mustang Music publishing roster.
The Texas singer-songwriter has crafted numerous chart-topping songs including 20 Top Ten singles and three #1 hits. In a career spanning three decades, Foster's songs have sold more than 50 million copies combined with cuts by Dierks Bentley, Luke Bryan, Kenny Chesney, The Dixie Chicks, Sara Evans, Darius Rucker and Keith Urban just to name a few.
"I'm so excited to be working with Benny, Juli and Noah and the whole team at Magic Mustang," says Foster. "Their enthusiasm has sparked a whole new wave of creativity in me."
This creativity can be seen in his latest endeavors; Foster is writing a book of short fiction to accompany his upcoming album and is set to make his professional stage debut this winter in Troubadour, premiering at Atlanta's Alliance Theatre on January 18, 2017.
"I am elated to have such a great songwriter and icon on our roster," says Juli Newton-Griffith, VP of Publishing for Magic Mustang Music. "His talents are limitless and this is going to be a fun ride!"
ABOUT RADNEY FOSTER:
Legendary Texas singer-songwriter Radney Foster first gained attention as half of the duo Foster & Lloyd  (who, with "Crazy Over You" became the first duo in history to top the Country charts with their debut single), and established himself as a solo artist in the early '90s with three critically acclaimed solo albums. His hits like "Nobody Wins," "Texas In 1880" and "Just Call Me Lonesome," continue to be played on the radio and by bands around the world.
In addition to the radio hits, Foster's work has been placed in numerous TV shows such as Dawson's Creek, Nashville, The Guiding Light, The Voice and many more. On the film side, his songs can be heard in feature films starring Nicolas Cage, Jody Foster, Mel Gibson, Danny Glover, Dennis Quaid and others.